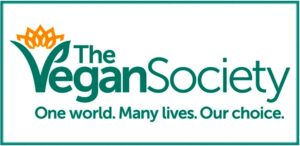 Go Vegan in 30 days with the 30 Day Vegan Pledge
Everyone wants to feel healthier, lighter and more vibrant. Couple these fantastic benefits with the knowledge that you can also do your best for animals around the world, as well as reducing your effect on the environment. There is a simple action you can take that will have a positive effect not just on you but on many other lives.
Sign up via email using the form below and for 30 days you'll receive advice on all aspects of a vegan diet (including lots of healthy and easy recipes to try out), allowing you to really sink your teeth into the lifestyle. If you prefer, you can also download our free VeGuide app which provides daily videos and tips over 30 days to help you go vegan. VeGuide is available on Google Play Store and the App Store.
The Vegan Pledge helps over a thousand people each month go vegan and stay vegan with its regularly updated tips and support, and we're proud to have received an abundance of positive feedback from ex-Pledgers around the world.
Let us know on our Facebook, Twitter and Instagram that you're taking the Vegan Pledge.
Remember to add pledge@vegansociety.com to your senders list, and check your junk mail if you do not receive an email in the next few hours.
Source : Vegan Society Pledge